A dedicated committee striving for community
wellbeing & business connection.
Judy Davis
Judy has been a prominent citizen of Cranbourne for more years than she cares to remember. She is known by everyone of influence in the area and a whole lot more. As well as establishing and running her own business she managed to raise a family and also found time to be a member of the Chamber for many years and to manage the Cranbourne Hall, a position she still holds.
After a break from the Chamber she was requested to rejoin and take over the presidency during the difficult Covid period. A Challenge she took on with her normal boundless energy and experience. Now that Covid is becoming a memory she is the driving force behind the current initiative to re-establish the Chamber as a business focused group, working for the business people of Cranbourne.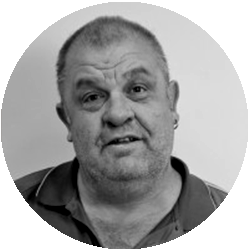 Ian Wood
Ian as one of the owners of local station Surf FM 87.6 has a long history as a business owner an influencer in the Cranbourne area. He has a great passion for helping other local business people achieve their goals by establishing and growing local business. He has been member of the Chamber of Commerce for over 10 years, holding various positions and was only too willing to step up into his current Vice President Role when it became available.
In this role Ian has a remit of connecting with local business and helping them to solve any problems they may have. He is a leading force behind the current drive to reignite and establish the Chamber.
Robert McKeown
Robert was recruited onto the Executive during Covid when the then Secretary was forced to change focus. He recently moved to the area after living and working in Sydney where he worked as a manager in the corporate world.
He has always had a desire to assist small business owners to overcome any issues preventing them from growing and becoming established and his relationship with other Chamber Executives made him the ideal choice when a new secretary was required.
Robert should be your first contact for all matters relating to the Cranbourne Chamber of Commerce.
Dale Wyatt
Dale established Nova Business Services in 2003 and he quickly became an influencer and leader in the Finance Industry. His is driven by his passion and commitment to small business and is using this to make an impact in the lives of many small business owners by empowering them to achieve greatness. He has seen the Business grow from its early startup days to its current status of the leading Business Services business in South East of Melbourne.
Dale was recently awarded "Thought Leader of the year" in his industry and his attitude and core values were aligned with Cranbourne Chamber of Commerce. Dale become Treasurer of the Chamber in 2019 and is an integral part of the team and a leading force in the current drive to reignite the chamber.
Jeremy Dart
With a long family history in the Book Binding and Printing Industry, Jeremy is an established Business owner who understands the highs and lows of running a business.
He brings a great deal of experience to the Chamber Executive and is an integral part of the team. He joined the Committee in 2019 and has been a solid influence during the difficult COVID period. Now that we are through that period, he will again focus on things that will continue to drive the Chamber forward.
Hailey Turner
Hailey is the youngest member of the Executive team and her passion for Facebook and Instagram made her an ideal choice when the other Execs were looking for someone to maintain Social Media.
As a young mum trying to establish her own Small Business she understands the difficulties that other small business holders face when trying to get established. She is the one trying to move the Chamber into the ever changing social media centric world in which we live.
If you wish to promote your business via social media, Hailey should be your first contact.